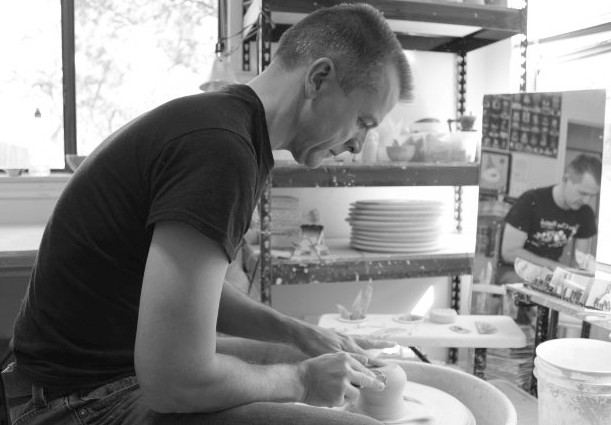 Born in Bristol, England, Jason Hooper moved to London as an adult to study physics and arrived in Austin, Texas in 1997.
His interest in pottery began during family holidays in St.Ives, Cornwall, a historic seaside artist colony. His family of artists and engineers reinforced his love for creativity and design. He started his career in science and engineering, but swung back to the arts to become a studio potter.
Hooper's work displays an elegant blend of form and function. His inspiration comes from abstract and traditional forms, usually with simple lines and geometric influences. Rich glazes and overlapping glaze combinations add flow and depth to the surface and provide variation in color and texture.
He creates pieces with a white stoneware body that is fired to cone 6 in oxidation and uses studio-mixed glazes to achieve a fine finish for both artistic and functional work.